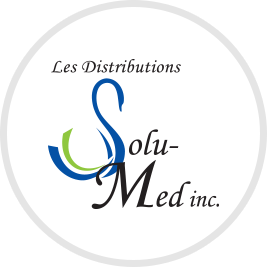 1 877 881-0033
450 681-0033
COVID-19
To all our customers,
We would like to inform you that we are closely monitoring the development of the situation regarding the COVID-19 crisis that we are currently experiencing.

The health and safety of our employees, as well as that of our customers and business partners, is our highest priority.

In this regard, and following the request of the government, we must inform you that our store is closed to the public. However, our company is very involved in the health system's operations.
We remain at the service of all establishments in the health system, as a supplier for small or large-scale medical equipments

(Electric patient lifts, slings, beds, mattresses, bath and shower commodes, scales and other).
2. We remain at the service of individual customers. We accept orders by phone or email.
3. In order to guide you, contact Marie-Josée Desmarais or Cristina Pinheiro

- 450-681-0033 / 1-877-881-0033 or 514-609-3669

- cristina@solumed.ca or info@solumed.ca

Many of our products can be found on our website, however, some of our equipment is not listed. Please contact us for more information on the products or equipment you need.

Our goal is to be able to contribute as much as possible to the joint efforts in this pandemic.
Cristina Pinheiro,

Head Manager